The Glock 43X For Concealed Carry
The Glock 43X…could this be the best concealed carry handgun available? Let's find out what makes this gun a serious contender.
Over the years Glock has introduced many many models of firearms that all look very similar and you could say that many of their competitors have also adopted their style of design. Widely known as reliable and affordable, these handguns come in every shape and size while maintaining their signature look when Glock first released the Glock 17 in 1984. 
They sought to design a pistol with as few parts as possible, making them lightweight, simple and easy to maintain. Now that they have the Glock 43X, it's one of their best handguns for concealed carry. 
Glock 43X vs Glock 19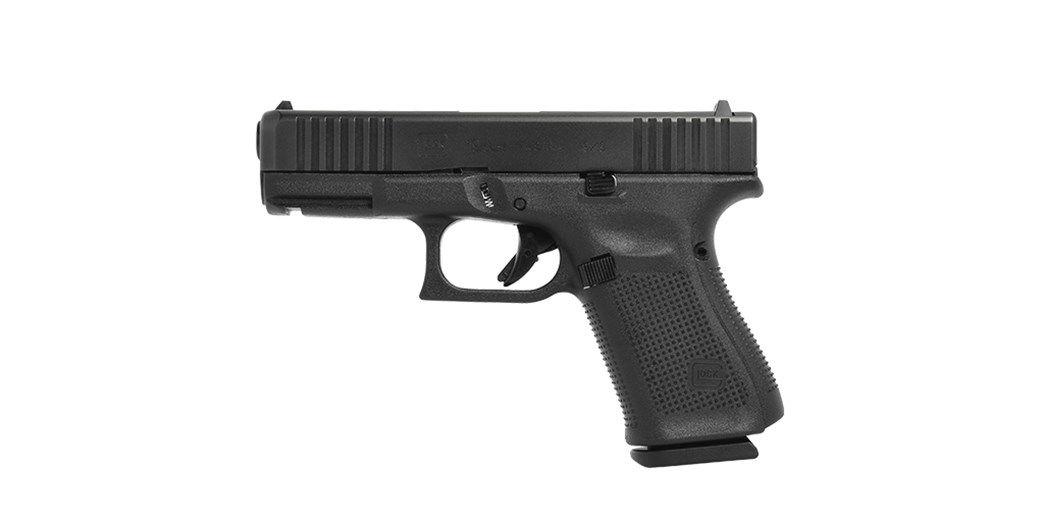 Let's start by comparing it to the Glock 19, the best-selling pistol in America in 2021. 
Both are 9mm pistols. The Glock 19 has 15 rounds in the standard magazine. The Glock 43x holds 10, but the 43X can be expanded to 15 rounds though with aftermarket mags like the S15 by Shield Arms in the same footprint as the standard magazine. 
When comparing size, you'll quickly notice when holding the 43X that it's slimmer as a single stack versus the Glock 19 as a double stack and its barrel length is a bit shorter. 
Glock 43X vs Glock 43
Now let's compare to the Glock 43, which just so happened to be the second best-selling gun of 2021. You'll see that there are two main notable differences which are the grip length, allowing more ammo in the 43X, and the Glock 43 coming with only six rounds in the standard mag
The 43X has an MOS option if you want an optic. One interesting thing to point out is that if you buy the 43X MOS version, it also comes with a Picatinny rail but the standard one doesn't. 
Now there are other solid options when considering the 43X, including the Glock 48 which has the same frame but has a longer (4.2 inches vs 3.4 inches) barrel. 
It's easy to understand the importance of a slim, single-stack handgun for concealed carry. Another thing to consider is the length of the grip; the 43X has a longer grip than the 43 but it still conceals well it will if you have a good holster and wear it on your body where it fits you best. 
If you're bigger, you may be able to place it on your side and if you're carrying appendix be sure the holster holds the handle in close as well so if it conceals well. 
Is it worth it to go from six rounds to 15 rounds? It is unless you're trying to ankle carry, in which case the handle would need to be shorter. You might be able to get away with it if you have massive calves! 
Fun thing about Glocks is they're so common. There are loads of accessories and customizations available, so you can really make it your own. It goes without saying that you can't really go wrong with any of these firearms as they're all reliable, shoot well, and handle well. 
If you're looking for a holster for your Glock, definitely check out the ShapeShift and Cloak series lineups by Alien Gear Holsters, including the 4.0 IWB Holster and the Cloak Belt Holster.
Did you find this video helpful? If so, drop a like and let us know in the comments. Thanks for watching. 
Source link: https://aliengearholsters.com/blog/glock-43x/ by at aliengearholsters.com